There is an absolute fact that female idols are not only talented but gorgeous as well. Among them, some female icons have outstanding charisma. They do have an extra mesmerizing factor about them due to their resemblance to cats.
1. Kang Seulgi (Red Velvet)
Different from other members, Seulgi charm is bizarre and outstanding without having double eyelids.
As we all know, Korea is famous for its beauty surgery technique. Most teenage girls and even boys tend to have surgery at an early age to get an ideal appearance. That is a considerable result of some unwritten mindsets. They believe that having a slim body, small face, S-line nose, and the most important, big bright eyes is a must, and so do Kpop female idols. 
But time has changed. There has been an increasing number of people who have begun to prefer mono lids, mainly because there have been so many attractive female idols who have this unique feature.
With a girl crush and energetic cat look, Seulgi best breaks the Korean's beauty standard of having big double-lidded eyes. Her irresistible dancing, charming personality, and mono lids make her the perfect package!
2. Hwang Yeji (ITZY)
ITZY impress people with their girl crush vibes and extraordinary style. All five members have ideal appearances and excellent talent, which were shown through many live shows. 
Among them, Yeji is the leader renowned for her unique monolids. The female idol is said to have the perfect features of a Kpop idol from new generation: a healthy body, killer vocals, and skillful dance. 
In many stages and music videos, we can see her one-of-a-kind beauty that resembles a cat. No need to suffer any surgery, Yeji's natural look does make people fall in love with her. Let's see what Koreaboo and Dispatch had to say about her:
She also has various makeup looks for mono-lidded eyes to embrace their beauty. Many girls seem to be more confident with their eyes after learning from those tutorials. 
3. Jennie Kim (BlackPink)
Among the four members, Jennie appeals to plenty of fans by her gorgeousness and adorableness at the same time.
Wide-opened, bright and mysterious eyes are what many women nowadays dream of, but Jennie knows how to express her feelings through her own stunning eyes. 
With or without eye-makeup, her slightly slanted eyes still catch a lot of attention. Many high fashion brands choose her to be their ambassador, Jennie's style is always on-trend among young people.
On stages, she is a cat with a sexy and gorgeous look. Meanwhile, in fan sign events or live shows, she is a lovely and shy cat. Some fans were so impressed by Jennie's aura that they even went on Reddit to ask:
Many beauty experts take Jennie as an ideal image of a chic and modern girl. 
4. Ahn So Hee (Wonder Girls)
When first debuting, Ahn So Hee was well-known for her beautiful voice and dance techniques. What's more, netizens claimed her to be "nation's little sister".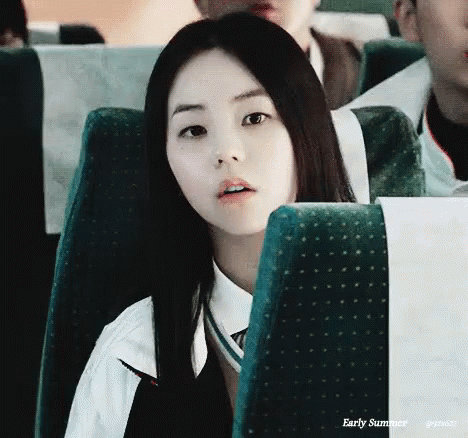 In 2007-2009, when having mono-lidded eyes was not an ideal appearance for Koreans, she still attracted many fans due to that distinguishing feature. It's maybe because we get so easily lost in her smoldering gaze.
Even though each member of Wonder Girls has different careers nowadays, people always remember them, especially Ahn So Hee.
In a nutshell, these female idols have a feature that can not be mistaken – their "cat" eyes. It's essential to recognize that beauty comes in many sizes and shapes. Monolids or double-eyelids are beautiful in several ways. 
What do you think about these "cat" female idols? Do you have any other names to add to the list? Comment below on what you're thinking.