With the lightning speed of elimination in the KPOP industry, there were tons of Kpop groups that had to split ways even before the official debut.
Spending years in the practice room and then ending up being canceled is the worst nightmare of Kpop trainees. However, it's hard to change the truth because that's just how the mechanism of the industry is.
That's why we have the following sad story of 5 Kpop groups that could have debuted and been big down the road. Let's find out who they are.
Prior to the creation of TWICE, JYP Entertainment had planned to debut a girl group called 6MIX.
The original lineup includes current TWICE members, such as Jihyo (whose old name was Jisoo until she had it legally changed), Jeongyeon, and Nayeon. The other members were Cecilia, Minyoung, and Lena.
Of the three, Cecilia was the first member to leave JYP Entertainment after a constant delay. Shortly after that, Sana was assigned to the spot of Cecilia. 
It is reported that 6MIX's debut, which was fixed at the beginning of 2014, had to be delayed because of the Sewol ferry tragedy causing the entire Korean entertainment industry to freeze. Therefore, some trainees, unable to wait any longer, decided to leave.
Minyoung, the sole member that had joined the TWICE members on "SIXTEEN" and was even expected to debut as she possesses a highly regarded vocal, was unfortunately eliminated in the finale.
After the program ended, she immediately left the company and has since stayed out of the limelight. Although fans still hope that she will join another entertainment company, since then the audience has not heard any new information about her.
The group was so close to debut that teasers for them were even filmed. However, they went through multiple lineup changes, and member Lena was revealed to have left the company.
JYP Entertainment ended up scrapping the idea of 6MIX and decided to partner with Mnet to create the survival show "SIXTEEN," which would later determine nine potential members for the TWICE. 
If you're a KPOP fan, you may know Lena as the featured rapper on Sunmi's "Full Moon".
Unlike Minyoung who decided to stick with JYP Entertainment till the last minutes, Lena departed right before "SIXTEEN".
Though she was rumored to be forced to leave due to a serious mistake, the reasons were never specified. It's even said that Lena was initially meant to appear on "SIXTEEN" prior to that incident but still, her spot was filled by Tzuyu. 
Despite no longer being part of the company, Lena has been seen supporting TWICE whenever they have concerts in the States.
Besides, Lena is also said to still be in touch with other members in 6MIX. 
Last comes the Chinese member Cecilia. According to netizens, she was also rumored to be kicked out of the company for the same reason as Lena. However, there were also other reports saying she left the company after sustaining a serious knee injury and thus, the departing decision was on her own accord.
Since then, she's been active in China as an actress and gone by her birth name, Song Yanfei.
MIXNINE was the name of the survival show held by YG Entertainment in partnership with JTBC. The winning lineup – aka the top nine contestants of the show – was meant to debut, but ended up getting canceled.
While fans were excitedly looking forward to the debut of this monster rookie, one shocking news was confirmed by Happyface Entertainment.
In the announcement, the company stated that the debut was canceled after YG Entertainment offered them a three-year contract, in which six months of each year they would promote as a group, and the other six would be with their respective agencies.
Since the original contract only gave YG Entertainment the right to manage MIXNINE for 4 months, and plus, the offer had many favored terms for YG only, many of the agencies turned down the new contract. 
After failing to reach a consensus, they agreed to just not debut the group.
While the group was full of promising names, they ended up chasing different ways. Had it not been for the last-minute change in the contract, MIXNINE could have debuted with the line-up of Woo Jinyoung (D1CE), Kim Hyojin (ONF) [On and off], Lee Rubin (1TEAM), Kim Byeongkwan (member of A.C.E), Choi Hyunsuk (TREASURE), Song Hangyeom (Seven O'Clock), Kim Minseok (formerly of ONF), Lee Donghun (A.C.E), and Lee Byounggon (C-I-X). 
Prior to the formation of BIGBANG, members G-Dragon and Taeyang were originally meant to debut as a hip-hop duo.
However, the former CEO Yang Hyun Suk winded up changing the plans and telling the two that three other members were going to be debuting with them to create an idol group.
When G-Dragon heard this, he was furious as he had always wanted to debut in a duo and not in a group. He said, "Why do I have to debut with them? I've been practicing with Taeyang for six years. What is this?".
This led him to just give cold shoulders to Daesung, Seungri and T.O.P as revealed by the members.
While Taeyang was initially hesitant, as he understood a group could hardly ever thrive without the union of all members, he was quick to open up and bond with everyone.
Luckily, G-Dragon was gradually feeling the same and thus, he also ended up coming around and growing close to the rest of BIGBANG members. 
On the list, this is the only non-debuted group that fans were super-duper happy about. Had G-Dragon insisted on his decision to only debut as a hip hop duo, KPOP could have lost one legend that managed to rewrite history in multiple fields. 
Years after the debut of BIGBANG, G-Dragon's wish was also accomplished when he and Taeyang debuted in 2014 with the song "Good Boy."
Yes, there used to be more members of the BLACKPINK lineup. And back then, they weren't even called BLACKPINK – they were known as PINK PUNK!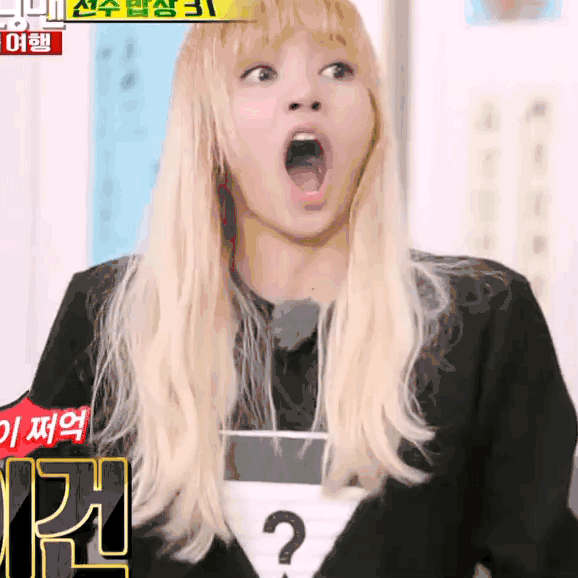 The group originally consisted of nine members, and all of them had trained for numerous years under the company. The group also went through several lineup changes, and the other five members of the group have since left YG Entertainment.
Besides Jisoo, Jennie, Rosé and Lisa, the initial line-up consists of five other potential names: Jinny (current member of Secret Number), Miyeon (current member of (G)I-DLE), Euna Kim, Jang Hanna and Kim Eunbi.
Within the span of four years, from 2012-2016, five members started to split away from the company due to various reasons and eventually, the final line-up debuted under the name of BLACKPINK. 
Of the five members mentioned, Miyeon of (G)I-DLE is the most famous former PINK PUNK member as she was frequently seen in selfies and group photos with BLACKPINK.
With the goddess visuals and stable singing capability, she was once affirmed to make a debut under YG Entertainment.
However, Miyeon ended up leaving the company along with the unconfirmed rumor that she was kicked out for dating a male trainee, aka the former contestant of "MIX&MATCH." 
Following her departure from YG Entertainment, it's not a surprise to see how she managed to sign another contract with Cube Entertainment when literally checking all the boxes of an ideal idol.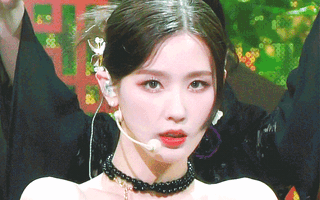 Three years after BLACKPINK's first public appearance, Miyeon debuted under (G)I-DLE in 2019. 
Secret Number's Jinny was also part of the PINK PUNK lineup that eventually left YG Entertainment. Later on, she joined "Produce 48" as an independent, former YG Entertainment trainee.
Despite their adept experiences in singing, dancing and overwhelming confidence, she unfortunately got eliminated and ranked 69th. With the undying dream of becoming an idol, she went on to sign with VINE Entertainment and debuted with Secret Number in 2020.
Euna Kim, another talented member of BlackPink's precursor, was accepted into YG Entertainment after her appearance on "Superstar K3".
Despite being assessed as one of the most well-rounded idols, which basically means she could rap, sing, and dance well, Euna Kim still left the company due to the doubt in her chances of debuting.
In 2014, as she failed to debut as a soloist, she gave it another try with The Ark in 2015, which also ended up disbanding in the following year.
Then in 2018, Euna Kim debuted in KHAN under Maroo Entertainment. Sadly, the idol career seemingly was never for her as two years after that, the group also disbanded with few promotions. 
On an episode of "Happy Together," EXID's Hani revealed that there were plans for a JYP girl group that would've had her, SISTAR's Hyorin, BESTie's Uji, and SECRET's Jiejun in the lineup.
Though this group had the potential to be the MAMAMOO of gen2 thanks to their outstandingly stable vocal, they ended up going separate ways. 
Fortunate than most other groups, the four girls had their own successful careers despite losing support from one of the most powerful companies in the industry.
While Hani luckily had her reputation blown up after the legendary fancam…
…Hyorin also succeeded in sending waves all over the K-community for her fresh vocal and the Western healthy figure
A little less famous is Secret's Jieun and BESTie's Uji. Though both of their groups disbanded in 2016 and 2018, respectively, the 2 girls have still been widely recognized for their powerful singing capabilities. 
After member Youngji won the "Kara Project" to become the next Kara member, many fans held onto the hope that the rest of Baby Kara would debut together.
Sadly, that wasn't the case. 
Later somewhere between January and February, DSP announced that they were debuting a new girl group called "April." However, the shocking news was stated in mid-February that Sojin had passed away.
Since the loss was so huge that even her fellow Yuji couldn't take it, she decided to leave the company right before the debut of April in August, 2015. 
Then, about a week before the latest comeback of April in 2015, Somin decided to leave the group due to the concept they were doing.
As DSP Entertainment was well aware of Somin's talents, they let her debut in KARD, one of the most successful co-ed groups of all time.
As for Chaekyung and Shiyoon, while Chaekyung continued chasing the idol career as a member of April, Shiyoon is now focusing on the acting career. 
So, which non-debuted group do you find most regretful? And which one is the right choice? Comment down below to share your thoughts with us.