After many top KPOP groups started to put on techwear, the integration of "technology" and "wear," for their performances, this type of clothing seems to gradually become one of the most favorite mainstream fashion styles down the line.
Though some concern that techwear would considerably limit creativity in playing with color combinations, this type of clothing is actually giving rise to the trend of minimalism where basic tones: black, white and silver are used to deliver a bold and futuristic look.
Without further ado, below are some best and worst sets of techwear based on my opinion, so don't take them seriously. Let's go!
From high-teens to glamor styles, BLACKPINK's girls can easily take any outfits to the next level and eject their fashion taste into the KPOP industry. Especially in their comeback with "Kill this love", the music videos didn't just amaze the Kpop lovers with pleasing aesthetics but also drove the fashionholic insane with the wardrobe filled with some awesome techwear sets.
For all Kill This Love stages, Jennie didn't come to play but to slay. Of all the outfits that she put on, the one with a tight dark blue tank top, long white trousers, a black leather belt, leg pouches, and gloves is the most iconic.
Also, Jennie was oddly sexy and bold at the same time with the long braid ponytail hairstyle dangling along with her movements. 
For your information, BLACKPINK's style in this era was strongly inspired by the portrait of warrior Clara Croft. Still, the stylist was skillful enough to tailor each piece of clothes to best fit the members' curves, simultaneously giving out the feminine and warrior-like vibes.
To many people's surprise, Jennie's top was one of the less expensive pieces, costing only 73 USD. Yet, since Jennie had smartly mixed and matched it with other items, she created a look that's usually referred to as the typical female techwear outfit of KPOP.
As the global ambassador of Chanel, Jennie has never failed to impress the brand for continuously using their items in her performances. Here, she wore a pair of Chanel gloves worth 1000 USD and completely elevated the outfit to another level. 
For the whole "Kill this love" promotion, Jennie switched back and forth among different sets of techwear. Of all the sets, one was taken from the music video with the replacement of a white short and a pair of high black combat boots, which helped flattering Jennie's perfect figure, especially her long legs. 
The next name to be called is another member of BLACKPINK, Lisa. The dancing machine together with her members really embody the latest fashion style, rocking the techwear outfits like no one has done.
Out of the four, Lisa is the member who is given the most accessories to wear in "Kill this love." During this era, the stylist put on Lisa a bunch of techwear accessories to give edgy and funky vibes to her overall look.
Specifically, Lisa had chest rigs, cross-body bags, large belts, and different pairs of long gloves from the MVs to stages. Though those items may look insignificant, Lisa's mini military chest rig cost $600 and cost $530 on average.
Lisa often stuck with items like boxy jeans and high-cut crop tops, this time, the stylish gave her look a boost with blazers and fishnet socks to serve her sultry charisma. 
According to netizens, Lisa can effortlessly be outstanding in any techwear outfit thanks to her model body and cool facial expression. Take the stage of "Inkigayo" (SBS) for instance, with grey-black outfits, loosely-hanged jacket, and walker-style shoes, Lisa's look was straight out of a video game!
Someone please give BlackPink's stylist a medal!
Coming up next is the outfit of Solar (Mamamoo) on the Show! Music Core stage. Back then, Mamamoo was also one of the leaders in techwear fashion. The four pretty ladies completely stirred up the atmosphere at the show with their upbeat song "HIT" and military techwear outfits.
Of the four members, Solar was assessed to be the most outstanding face when dressing in this style as she has the mature acute look, which perfectly suits the military-futuristic concept.
Moreover, since Solar has always been well known for her tone abs, it comes as no surprise that she suits so well with the robotic and edgy outfits. 
Taking a close look into her set of military outfits, you would see that Solar has wisely mixed a tight sleeveless Camo crop top to show off her abs and a pair of ripped baggy jeans. Moreover, the stylist did a great job when choosing for Solar a bright hair color to elevate her powerful look.
Yet, the whole set was still lacking a bullet holster belt which would have brought the look to the next level. However, with or without it, Solar still looked so powerful in this outfit. Some even joked she was dressing to rule the world, not to perform on an ordinary music stage. 
The fourth Kpop idol in this list that slays the techwear look is Baekhyun in the era promoting with SuperM. It could be seen that not just female idols are in love with this trend, male idols like Baekhyun and Mark (SuperM) also found the style hard to resist.
Of course, since men's clothing must express more of a muscular vibe, they changed here and there to slay the trend in their own way. 
For Baekhyun, he wore a set of techwear in the introduction video of SuperM and fans couldn't stand his outstanding look in such outfits together with the deep orange hair.
Talking specifically about the suit, like most techwear, its main tone is black, which helped emit a robotic and edgy vibe. It could be said that the SM's stylist has finally shown off to work, delivering a set that both complement Baekhyun's skin complexion and harmonize with other members.
Besides, to emphasize the "less is more" spirit coming along with this techwear trend, the outfits were simplified and literally no accessories were added to give all the spotlights to Beakhyun's masculine figure.
At first sight, the techwear may look a bit bizarre for its asymmetric design but overall, it was the uniqueness of the top that helped Beakhyun slayed this trend like no others.
Particularly, the top was a combination between a sleeveless black shirt and a left sleeve of a light bomber. For the accessories, he wore only one leather glove on his left hand and an armband on his right arm.
Combining everything with a buckle belt tightened high up on Beakhyun's chest, he managed to create a dystopian vibe for the outfit.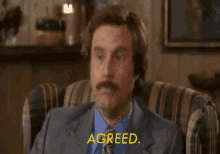 Up next is Winter coming from the newly debuted girl group of SME, aespa. From the very beginning, SM has already shaped the girls' images as those who live in a parallel world – something futuristic and brings a new impression of dehumanization into Kpop. 
After their successes with Black Mamba on the digital platforms, recently, aespa published their practice video on youtube to celebrate their first 100 million views of the debut MV. However, the video quickly gained tons of attention not for the choreography, but for the techwear outfit. 
Of the four members, the spotlight was quickly taken over by Winter's appearance.
Despite being the quietest and most slender member in the group, Winter somehow slayed this robotic, powerful trend super well. To enhance the cold and bold vibe, she dyed the end of her long straight yellow hair with blue.
For the outfit, to balance out the complexity of the leather harness, she mixed it with a simple black-orange crop top, showing out her tiny and defined waist.
Winter also put on a pair of leather gloves, boxy pants with several pockets, and a pair of army-like boots. Yet, with more minor errors being fixed by the stylist, she looked a little more polished compared to other members.
For instance, her pair of black pants was completely fit to her boosts while other members still had those loose parts jumping out of the boosts. As a result, the outfit looked perfectly fit and harmonious with her body. 
Enough with the good looking outfits, maybe we should take a look at some failed attempts too.
Kick off with Moonbyul in her first-hand solo promotion " Eclipse". For your information, Moonbyul is one of the female idols best fit with the girl crush concept and her role as the main rapper in MAMAMOO gave her the chance to put on tons of boyish clothing.  
Although many fans argued that Moonbyul's image in the techwear set with long light purple hair was really handsome, some believed that it wasn't impressive enough.
From the fashion view, her bottom was a complete set, toning her long slim legs and high waist, especially with the high collar boots vibrant the girl crush look.
Yet, others looked for her top which was an oversized t-shirt. To be specific, the large t-shirt did nothing other than cover Moonbyul's curves and imposed the impression of her being underweight, weakening her dance move.
Maybe her stylist should take better care in harmonizing the whole set to best illustrate Moonbyul's dancing talent
Another name being called out for not being dressed well is Giselle from Aespa. Much different from the neat set of Winter mentioned above, Giselle's techwear set was a complete mess.
In fact, the problem came down to her pants as they lacked tons of customized care. Specifically, the pair of shining pants she wore looked like two sizes bigger than her body, loosely hanging on her waist.
That pair of pants was even too long that she had to pull it so high nearly at her chest level but still looked so scruffy. 
Moreover, the spacious part of the pants made Giselle look kinda overweight. Besides, her top was more coverage than it was actually needed, to the point that making her unrelated orange gloves seemed awkward.
The general view of the set was dim as the colors were totally misplaced with too much black. The outfit's failure really made Giselle look way older than she was and also become irrelevant to the rest of the group.
The last victim of techwear failure is YuChan. It looked like his stylist didn't get a clear understanding of what should be done. She did him dirty by putting on him an unfit long sleeve shirt, pretty much replicating what a waiter would wear.
The handsome boy was dressed in a common black-on-black style with black jeans and a hard-to-see little metal chain on his thigh. What confused most people was his massive belly bag, sitting on his front for no reason.
The whole look of the set gave out the heavy and uncomfortable feeling, obviously failing to complement YuChan's body and attractiveness. 
So, of all the techwear sets above, which one do you find the most outstanding? And which one do you want to cosplay as? Let me know your thoughts by commenting down below.