What? Wanna One Unable To Join 2021 MAMA?
Oh my god! While everyone is waiting in the wings for tomorrow, bad luck always comes up at the last minute huh?
At the moment, fans are super worried about Wanna One's health and questioning whether the boy group will be able to attend the 2021 MAMA as expected or not.
The reason is that this morning, Mnet shσcked fans to the core by announcing that while Wanna One was in the midst of pre-recording rehearsal for their reunion performance, one staff member u̾n̾e̾x̾p̾e̾c̾t̾e̾d ̾ly tested positive for Covid 19.
As a consequence, their stage pre-recording was immediately halted. All staff members and artists who were present at the rehearsal quickly underwent the Covid test and are currently waiting for their results.
Oh heIl no, it's such a great shame for Wanna One if they cannot complete their performance cuz the boys have overcome tons of obstacles to bring themselves back together this time.
And more ironically, today is even Kang Daniel's birthday. While he should have been immersed in happiness and wishes, it must be upsetting for him and other members to get this bad news.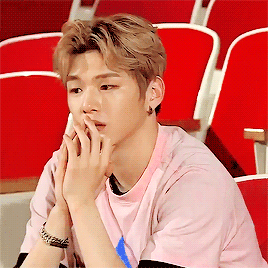 Well, 2021 MAMA is set for tomorrow, which means Wanna One has little left to make everything done.
At this point, people are afraid that the boy group will have to cancel all of their schedules, even their attendance at the event tomorrow, and self-quarantine from now on.
However, nothing is more important than health, so we hope that all of them are doing well.