As one of the leading entertainment companies in Korea and being well known for its great music products, YG's plans for the year always receive lots of public attention.
More specifically, the second half of 2021 is considered to be an explosive time because a series of YG's idols will provide the public with spectacular and diverse music parties.
So, the 2nd half of this year is kicked off with AKMU's monumental project.
In particular, the talented siblings will release the album "Next Episode" which is described as a great collaboration, because they will team up with dozens of other famous idols such as IU, BeenZino, Zino.T and will unveil up to 7 MVs for this special album, cause YG said that all the songs are so good that they want to make each one of them an MV.
"Next Episode" will be on air on July 26th and is probably one of the most anticipated albums of this year. 
Following AKMU, Blackpink Lisa will also make her first debut as a solo artist. As a Blackpink's magnet, everything related to Lisa's solo debut has become the focus of attention in recent days.
Furthermore, rumors go around that superstar DJ Snake will be Lisa's partner in this project. However, up to now, we just know the debut has been set for sometime this August.
What is the music genre? Which concept will Lisa take? Everything has been a hidden number so far. Wow, I am literally dying to find the answers to that.
Well, YG seems to know how to pamper fans when Blackpink is also planning to celebrate their 5th anniversary with the unveiling of a special film.
Although the group's upcoming comeback has still been very vague, it's assumed that the 4 girls will collaborate with an international star. Taylor Swift? Olivia Rodrigo? 
No official confirmation has been given by YG up to now, so we just wait and see how big the party Blackpink is gonna bring us! 
When it comes to Winner's Mino, the male idol is also confirmed to come back with a full album in October. The album includes 10 songs and is carefully invested in quality, promising to show a great experience to fans. 
Meanwhile, the launch of a new girl group is also being prepared, especially, "Baby Monster" and "Baemon" have been mentioned as the group name.
Wow, I'm looking forward to seeing the fierce competition of YG's new girl group with SM's Aespa as well as JYP's rookie which will be launched in early 2022.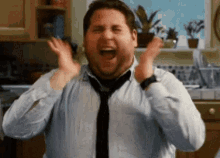 Don't forget the sunbaes, attention is still focused on whether and when Big Bang will make a full or solo comeback. Previously, both G-dragon and Taeyang opened up about the return of YG's legendary boy group.
However, so far, there has been no official announcement about this, because TOP and Seung Ri have just faced a brutal backlash due to being involved in a series of scandals while Taeyang seems to be busy enjoying a happy life with his wife.
Unfortunately, TREASURE may not be a part of YG's plan for the second half of 2021. The reason is that on July of 16th and 17th, the two TREASURE members Do Young and Junghwan were both confirmed to test positive for Covid 19.
In the meantime, the other members are in quarantine. Such bad luck for the boys! Well, hopefully, Do Young and Junghwan will get well soon so that the whole group can make their explosive comeback in the near future. 
Well, seems like so many things are happening in the 2nd half of this year for YG. All netizens over the world must be extremely excited about a large number of the YG idols' upcoming music products.
Their music parties will blow your mind for sure!
So, which one are you most looking forward to? Comment down below and share your thoughts.